December 7th, 2013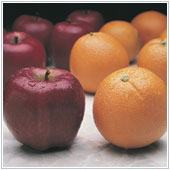 When listening to tech experts speak, or reading tech blogs, it's not uncommon to see or hear mention of 'the cloud'. This is normally followed closely by the word 'virtualization;, which has led to many believing that the two terms are synonymous, when they are actually quite different. Because of this, there is often confusion among business owners.
What is virtualization?
At its most basic, virtualization is the creation of a virtual version of something. This virtual version is housed in a physical environment, usually a server or computer. It allows one device (server) to run multiple computing environments at the same time.
Read more.