June 27th, 2014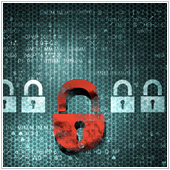 The increasing number of businesses turning to a virtual environment is parallel with cyber criminals looking to breach that security. While many businesses think their virtual servers are safe and secure, some are unaware of major security myths that can leave your business vulnerable to attack. With that in mind, isn't it time you familiarized yourself with five common virtualization security misconceptions to keep your virtual environment secure?
Myth No.1: Existing endpoint security will protect our virtual environment
Most traditional endpoint security solutions are virtual-aware and provide low levels of protection. This simply isn't enough. Depending on the virtualization platform used (VMware, Microsoft, etc.), your traditional endpoint security suite can probably recognize virtual endpoints. However, this physical software often can't bring its full tool set of anti-malware to the virtual world, meaning it can only perform basic tasks such as on-access scanning.
Read more.