August 26th, 2014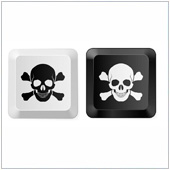 Since the advent of the Internet, hackers have been actively trying to exploit it. Over the past few years, many have targeted different websites to obtain user account details like usernames and passwords. There seems to be a trend where the number of accounts compromised with each new security announcement is rising. In early August, news broke that possibly the largest breach to date has been uncovered.
The latest big-scale breach
In early August, it emerged that a Russian hacker ring had amassed what is believed to be the biggest known collection of stolen account credentials. The numbers include around 1.2 billion username and password combinations, and over 500 million email addresses.
Read more.