July 31st, 2014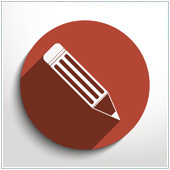 A common use of LinkedIn is the curation and sharing of content with fellow colleagues and users. The business oriented social platform has a wide variety of features that encourage users to share content, and earlier this year its own content creation platform was implemented for select users. Now, the company has rolled out the new publishing platform for all users to take advantage of.
About LinkedIn's new publishing platform
Like other social networks, LinkedIn allows users to publish posts on their profile which are then visible to other users. In the past, there was a limit as to how long the posts could be, which influenced how users shared the content they generated. Most would simply copy and paste a link to their content into a post on their LinkedIn profile.
Read more.